Mellow Cola/240ml 1本(1bottle)
【待望のミニボトルです!】

バーテンダーが作るクラフトコーラシロップで、ソーダで割る事でコーラが完成します。

開発のキッカケは「今日二日酔いだからコーラ飲むわ」と、二日酔い解消にコーラを飲むバーテンダーがかなり多かった事で、調べてみると元々コーラは万能薬として販売されていました。

このコーラの原料には、天然カフェインを多く含み、興奮作用、空腹を抑える作用、消化促進作用がある「コーラナッツ」が使用されていて、これには知的活動を高める効果があります。
メロウコーラには同様の作用が期待できる「ガラナ」「マカ」「エゾウコギ」を調合しています。また、当時のコーラは二日酔いにも効果があったという記録もあるため、メロウコーラには「ウコン」も配合しています。

こうして出来たメロウコーラは、肉体的・精神的に疲れている人、リフレッシュ・リラックスしたい人、お酒が好きな人にオススメのクラフトコーラなのです。

更にメロウコーラの特徴として、バーテンダーが開発していることが挙げられます。
単純にコーラとして楽しむだけでなく、様々なオリジナルアレンジレシピを公開しております。
ご自宅で色々と作ってみたり、アウトドアシーンへのお供にお持ち頂くのもオススメです!

メロウコーラでは、北海道産の上質な「てんさい含蜜糖」、国産レモンから抽出される宮崎産の天然レモンオイル、モロッコ産のオーガニックレモンピールパウダー、ウガンダ産のオーガニックバニラビーンズを使用しております。
他にも天然素材にこだわったメロウコーラを是非お試し下さい!!

容量:1本当たり240ml
(約コーラ6杯分)

※5本以上おまとめ買いをご希望の方はコンタクトフォームよりご連絡下さい。


This is craft cola syrup made by bartenders, and cola is completed by adding soda.
The key to the development was that there were quite a lot of bartenders who drank cola to get rid of the hangover, saying, "I'm going to drink cola because I have a hangover today." When I looked it up, cola was originally sold as a panacea.

The raw material for this cola is "cola nuts," which are high in natural caffeine and have stimulating, hunger-suppressing, and digestive-promoting effects, which have the effect of enhancing intellectual activity.
"Guarana", "Maca" and "Ezoukogi", which can be expected to have the same effect, are blended in Mellow cola. There is also a record that cola at that time was effective against hangovers, so Mellow cola also contains "curcuma longa".

The Mellow cola made in this way is recommended for those who are physically and mentally tired, those who want to refresh and relax, and those who like alcohol.

Another characteristic of Mellow cola is that it is being developed by a bartender.
We not only enjoy it as a cola, but also publish various original arrangement recipes.
It is also recommended to try making various things at home or bring it with you to the outdoor scene!

Mellow Cola uses high-quality "Tensai honey-containing sugar" from Hokkaido, natural lemon oil from Miyazaki extracted from domestic lemons, organic lemon peel powder from Morocco, and organic vanilla beans from Uganda.
Please try the Mellow cola that is particular about natural materials! !!

Capacity: 240 ml per bottle
(About 6 glasses of cola)

Guidance on tariffs
If you purchase Japanese products from overseas, customs duty may be incurred. In that case, please note that any customs duties incurred will be borne by the purchaser.
Add to Like via app
Reviews

(1)

Shipping method / fee

Payment method
Credit Card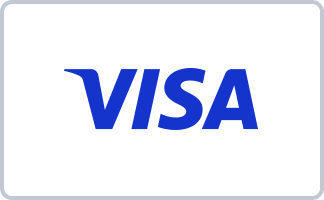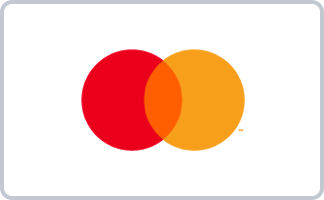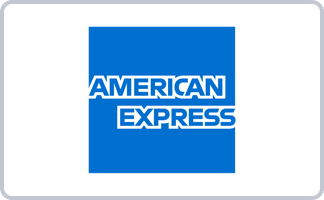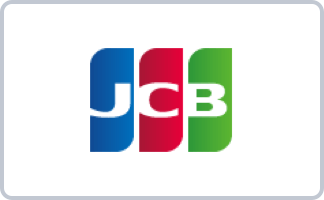 Amazon Pay

Make a payment using the credit card information or Amazon gift card registered in your Amazon account.

Convenience Store Payment/Pay-easy

Customers who have ordered by convenience store payment/Pay-easy payment will receive the receipt number, biller ID and confirmation number by e-mail. Payment fees (300 yen) will be charged to customers.
Post pay fees : ¥360
Bank Transfer

Payment detail (bank account) will be sent by an e-mail.
Post pay fees : Bank transfer fee will be charged to customers.
d-Barai

You can pay together with your mobile docomo's phone charges or from your d-Barai balance. Also, you can earn and use d-points.
Post pay fees : ¥300
au Kantan Kessai (Easy Payment)

au/UQ mobileの月々の通信料金と合算してお支払いいただけます。詳しくはこちらをご覧ください。
Post pay fees : ¥300
Softbank Matomete Shiharai / Ymobile Matomete Shiharai

It is able to pay for goods and services purchased via smartphone or PC together with monthly phone bill of Softbank.
Post pay fees : ¥300
PayPal

With just an ID and password, you can easily and securely pay with a credit card. New registration is free. There is no transfer fee even when paying from a bank account. Click here for more information about PayPal.

The shipping fee for this item varies by the shipping method. Customers can choose the shipping method at time of purchase.
Yamato Transport
Your delivery status can be checked online.
Hokkaido ¥1,254

Aomori ¥924

Iwate ¥924

Miyagi ¥814

Akita ¥924

Yamagata ¥814

Fukushima ¥814

Ibaraki ¥814

Tochigi ¥814

Gumma ¥814

Saitama ¥814

Chiba ¥814

Tokyo ¥814

Kanagawa ¥814

Yamanashi ¥814

Niigata ¥814

Nagano ¥814

Toyama ¥814

Ishikawa ¥814

Fukui ¥814

Gifu ¥814

Shizuoka ¥814

Aichi ¥814

Mie ¥814

Shiga ¥924

Kyoto ¥924

Osaka ¥924

Hyogo ¥924

Nara ¥924

Wakayama ¥924

Tottori ¥1,034

Shimane ¥1,034

Okayama ¥1,034

Hiroshima ¥1,034

Yamaguchi ¥1,034

Tokushima ¥1,144

Kagawa ¥1,144

Ehime ¥1,144

Kochi ¥1,144

Fukuoka ¥1,254

Saga ¥1,254

Nagasaki ¥1,254

Kumamoto ¥1,254

Oita ¥1,254

Miyazaki ¥1,254

Kagoshima ¥1,254

Okinawa ¥1,364
The shipping fee for this item varies by the shipping method. Customers can choose the shipping method at time of purchase.
国際郵便
日本郵便の国際便。小型包装物としてお送り致します。
Afghanistan ¥2,000

Bangladesh ¥2,000

Bhutan ¥2,000

Brunei ¥2,000

Cambodia ¥2,000

China ¥2,000

Guam ¥2,000

Hong Kong ¥2,000

India ¥2,000

Indonesia ¥2,000

Laos ¥2,000

Macao ¥2,000

Malaysia ¥2,000

Maldives ¥2,000

Marshall Islands ¥2,000

Micronesia, Federated States Of ¥2,000

Mongolia ¥2,000

Myanmar ¥2,000

Nepal ¥2,000

North Korea ¥2,000

Northern Mariana Islands ¥2,000

Pakistan ¥2,000

Palau ¥2,000

Philippines ¥2,000

Singapore ¥2,000

South Korea ¥2,000

Sri Lanka ¥2,000

Taiwan ¥2,000

Thailand ¥2,000

Timor Leste ¥2,000

Vietnam ¥2,000

Australia ¥2,500

Christmas Island ¥2,500

Cocos (Keeling) Islands ¥2,500

Cook Islands ¥2,500

Fiji ¥2,500

French Polynesia ¥2,500

Kiribati ¥2,500

Nauru ¥2,500

New Caledonia ¥2,500

New Zealand ¥2,500

Niue ¥2,500

Norfolk Island ¥2,500

Papua New Guinea ¥2,500

Pitcairn ¥2,500

Samoa ¥2,500

Solomon Islands ¥2,500

Tonga ¥2,500

Tuvalu ¥2,500

Vanuatu ¥2,500

Wallis and Futuna ¥2,500

American Samoa ¥2,500

Anguilla ¥2,500

Antigua and Barbuda ¥2,500

Aruba ¥2,500

Bahamas ¥2,500

Barbados ¥2,500

Belize ¥2,500

Bonaire, Sint Eustatius and Saba ¥2,500

Canada ¥2,500

Cayman Islands ¥2,500

Costa Rica ¥2,500

Cuba ¥2,500

Dominica ¥2,500

Dominican Republic ¥2,500

El Salvador ¥2,500

Grenada ¥2,500

Guadeloupe ¥2,500

Guatemala ¥2,500

Haiti ¥2,500

Honduras ¥2,500

Jamaica ¥2,500

Martinique ¥2,500

Mexico ¥2,500

Montserrat ¥2,500

Netherlands Antilles ¥2,500

Nicaragua ¥2,500

Panama ¥2,500

Puerto Rico ¥2,500

Saint Barthélemy ¥2,500

Saint Kitts and Nevis ¥2,500

Saint Lucia ¥2,500

Saint Martin ¥2,500

Saint Pierre and Miquelon ¥2,500

Saint Vincent and the Grenadines ¥2,500

Sint Maarten ¥2,500

Trinidad and Tobago ¥2,500

Turks and Caicos Islands ¥2,500

U.S. Virgin Islands ¥2,500

United States ¥2,500

Virgin Islands, British ¥2,500

Bahrain ¥2,500

Cyprus ¥2,500

Iran, Islamic Republic Of ¥2,500

Iraq ¥2,500

Israel ¥2,500

Jordan ¥2,500

Kuwait ¥2,500

Lebanon ¥2,500

Oman ¥2,500

Palestinian Territory, Occupied ¥2,500

Qatar ¥2,500

Saudi Arabia ¥2,500

Syria ¥2,500

Turkey ¥2,500

United Arab Emirates ¥2,500

Yemen ¥2,500

Aland Islands ¥2,500

Albania ¥2,500

Andorra ¥2,500

Armenia ¥2,500

Austria ¥2,500

Azerbaijan ¥2,500

Belarus ¥2,500

Belgium ¥2,500

Bosnia and Herzegovina ¥2,500

Bulgaria ¥2,500

Croatia ¥2,500

Czech Republic ¥2,500

Denmark ¥2,500

Estonia ¥2,500

Faroe Islands ¥2,500

Finland ¥2,500

France ¥2,500

Georgia ¥2,500

Germany ¥2,500

Gibraltar ¥2,500

Greece ¥2,500

Greenland ¥2,500

Guernsey ¥2,500

Holy See (Vatican City State) ¥2,500

Hungary ¥2,500

Iceland ¥2,500

Ireland ¥2,500

Isle of Man ¥2,500

Italy ¥2,500

Jersey ¥2,500

Kazakhstan ¥2,500

Kosovo ¥2,500

Kyrgyzstan ¥2,500

Latvia ¥2,500

Liechtenstein ¥2,500

Lithuania ¥2,500

Luxembourg ¥2,500

Malta ¥2,500

Moldova ¥2,500

Monaco ¥2,500

Montenegro ¥2,500

Netherlands ¥2,500

North Macedonia ¥2,500

Norway ¥2,500

Poland ¥2,500

Portugal ¥2,500

Romania ¥2,500

Russia ¥2,500

San Marino ¥2,500

Serbia ¥2,500

Slovakia ¥2,500

Slovenia ¥2,500

Spain ¥2,500

Svalbard and Jan Mayen ¥2,500

Sweden ¥2,500

Switzerland ¥2,500

Tajikistan ¥2,500

Turkmenistan ¥2,500

Ukraine ¥2,500

United Kingdom ¥2,500

Uzbekistan ¥2,500

Argentina ¥2,800

Bolivia ¥2,800

Brazil ¥2,800

Chile ¥2,800

Colombia ¥2,800

Curaçao ¥2,800

Ecuador ¥2,800

Falkland Islands (Malvinas) ¥2,800

French Guiana ¥2,800

Guyana ¥2,800

Paraguay ¥2,800

Peru ¥2,800

Suriname ¥2,800

Uruguay ¥2,800

Venezuela ¥2,800

Algeria ¥2,800

Angola ¥2,800

Ascension Island ¥2,800

Benin ¥2,800

Botswana ¥2,800

Burkina Faso ¥2,800

Burundi ¥2,800

Cameroon ¥2,800

Canary Islands ¥2,800

Cape Verde ¥2,800

Central African Republic ¥2,800

Ceuta and Melilla ¥2,800

Chad ¥2,800

Comoros ¥2,800

Congo ¥2,800

Congo, The Democratic Republic Of The ¥2,800

Côte d'Ivoire ¥2,800

Djibouti ¥2,800

Egypt ¥2,800

Equatorial Guinea ¥2,800

Eritrea ¥2,800

Eswatini ¥2,800

Ethiopia ¥2,800

Gabon ¥2,800

Gambia ¥2,800

Ghana ¥2,800

Guinea ¥2,800

Guinea Bissau ¥2,800

Kenya ¥2,800

Lesotho ¥2,800

Liberia ¥2,800

Libya ¥2,800

Madagascar ¥2,800

Malawi ¥2,800

Mali ¥2,800

Mauritania ¥2,800

Mauritius ¥2,800

Mayotte ¥2,800

Morocco ¥2,800

Mozambique ¥2,800

Namibia ¥2,800

Niger ¥2,800

Nigeria ¥2,800

Reunion ¥2,800

Rwanda ¥2,800

Sao Tome and Principe ¥2,800

Senegal ¥2,800

Seychelles ¥2,800

Sierra Leone ¥2,800

Somalia ¥2,800

South Africa ¥2,800

South Sudan ¥2,800

Sudan ¥2,800

Tanzania ¥2,800

Togo ¥2,800

Tristan da Cunha ¥2,800

Tunisia ¥2,800

Uganda ¥2,800

Western Sahara ¥2,800

Zambia ¥2,800

Zimbabwe ¥2,800

Bermuda ¥2,500

Bouvet Island ¥2,500

French Southern Territories ¥2,500

Heard Island and McDonald Islands ¥2,500

Indian Ocean Territory, British ¥2,500

Saint Helena ¥2,500

South Georgia and the South Sandwich Islands ¥2,500

Tokelau ¥2,500

United States Minor Outlying Islands ¥2,500
国際郵便2
日本郵便の国際便。国際小包としてお送り致します。
Afghanistan ¥5,000

Bangladesh ¥5,000

Bhutan ¥5,000

Brunei ¥5,000

Cambodia ¥5,000

China ¥3,500

Guam ¥3,500

Hong Kong ¥3,500

India ¥5,000

Indonesia ¥5,000

Laos ¥5,000

Macao ¥3,500

Malaysia ¥5,000

Maldives ¥5,000

Marshall Islands ¥5,300

Micronesia, Federated States Of ¥5,000

Mongolia ¥3,500

Myanmar ¥5,000

Nepal ¥5,000

North Korea ¥3,500

Northern Mariana Islands ¥3,500

Pakistan ¥5,000

Palau ¥3,500

Philippines ¥3,500

Singapore ¥5,000

South Korea ¥3,500

Sri Lanka ¥5,000

Taiwan ¥3,500

Thailand ¥5,000

Timor Leste ¥5,000

Vietnam ¥5,000

Australia ¥6,000

Christmas Island ¥6,000

Cocos (Keeling) Islands ¥6,000

Cook Islands ¥6,000

Fiji ¥6,000

French Polynesia ¥6,000

Kiribati ¥6,000

Nauru ¥6,000

New Caledonia ¥6,000

New Zealand ¥6,000

Niue ¥6,000

Norfolk Island ¥6,000

Papua New Guinea ¥6,000

Pitcairn ¥6,000

Samoa ¥6,000

Solomon Islands ¥6,000

Tonga ¥6,000

Tuvalu ¥6,000

Vanuatu ¥6,000

Wallis and Futuna ¥6,000

American Samoa ¥6,000

Anguilla ¥6,000

Antigua and Barbuda ¥6,000

Aruba ¥6,000

Bahamas ¥6,000

Barbados ¥6,000

Belize ¥6,000

Bonaire, Sint Eustatius and Saba ¥6,000

Canada ¥6,000

Cayman Islands ¥6,000

Costa Rica ¥6,000

Cuba ¥6,000

Dominica ¥6,000

Dominican Republic ¥6,000

El Salvador ¥6,000

Grenada ¥6,000

Guadeloupe ¥6,000

Guatemala ¥6,000

Haiti ¥6,000

Honduras ¥6,000

Jamaica ¥6,000

Martinique ¥6,000

Mexico ¥6,000

Montserrat ¥6,000

Netherlands Antilles ¥6,000

Nicaragua ¥6,000

Panama ¥6,000

Puerto Rico ¥6,000

Saint Barthélemy ¥6,000

Saint Kitts and Nevis ¥6,000

Saint Lucia ¥6,000

Saint Martin ¥6,000

Saint Pierre and Miquelon ¥6,000

Saint Vincent and the Grenadines ¥6,000

Sint Maarten ¥6,000

Trinidad and Tobago ¥6,000

Turks and Caicos Islands ¥6,000

U.S. Virgin Islands ¥6,000

United States ¥6,000

Virgin Islands, British ¥6,000

Bahrain ¥6,000

Cyprus ¥6,000

Iran, Islamic Republic Of ¥6,000

Iraq ¥6,000

Israel ¥6,000

Jordan ¥6,000

Kuwait ¥6,000

Lebanon ¥6,000

Oman ¥6,000

Palestinian Territory, Occupied ¥6,000

Qatar ¥6,000

Saudi Arabia ¥6,000

Syria ¥6,000

Turkey ¥6,000

United Arab Emirates ¥6,000

Yemen ¥6,000

Aland Islands ¥6,000

Albania ¥6,000

Andorra ¥6,000

Armenia ¥6,000

Austria ¥6,000

Azerbaijan ¥6,000

Belarus ¥6,000

Belgium ¥6,000

Bosnia and Herzegovina ¥6,000

Bulgaria ¥6,000

Croatia ¥6,000

Czech Republic ¥6,000

Denmark ¥6,000

Estonia ¥6,000

Faroe Islands ¥6,000

Finland ¥6,000

France ¥6,000

Georgia ¥6,000

Germany ¥6,000

Gibraltar ¥6,000

Greece ¥6,000

Greenland ¥6,000

Guernsey ¥6,000

Holy See (Vatican City State) ¥6,000

Hungary ¥6,000

Iceland ¥6,000

Ireland ¥6,000

Isle of Man ¥6,000

Italy ¥6,000

Jersey ¥6,000

Kazakhstan ¥6,000

Kosovo ¥6,000

Kyrgyzstan ¥6,000

Latvia ¥6,000

Liechtenstein ¥6,000

Lithuania ¥6,000

Luxembourg ¥6,000

Malta ¥6,000

Moldova ¥6,000

Monaco ¥6,000

Montenegro ¥6,000

Netherlands ¥6,000

North Macedonia ¥6,000

Norway ¥6,000

Poland ¥6,000

Portugal ¥6,000

Romania ¥6,000

Russia ¥6,000

San Marino ¥6,000

Serbia ¥6,000

Slovakia ¥6,000

Slovenia ¥6,000

Spain ¥6,000

Svalbard and Jan Mayen ¥6,000

Sweden ¥6,000

Switzerland ¥6,000

Tajikistan ¥6,000

Turkmenistan ¥6,000

Ukraine ¥6,000

United Kingdom ¥6,000

Uzbekistan ¥6,000

Argentina ¥9,300

Bolivia ¥9,300

Brazil ¥9,300

Chile ¥9,300

Colombia ¥9,300

Curaçao ¥9,300

Ecuador ¥9,300

Falkland Islands (Malvinas) ¥9,300

French Guiana ¥9,300

Guyana ¥9,300

Paraguay ¥9,300

Peru ¥9,300

Suriname ¥9,300

Uruguay ¥9,300

Venezuela ¥9,300

Algeria ¥9,300

Angola ¥9,300

Ascension Island ¥9,300

Benin ¥9,300

Botswana ¥9,300

Burkina Faso ¥9,300

Burundi ¥9,300

Cameroon ¥9,300

Canary Islands ¥9,300

Cape Verde ¥9,300

Central African Republic ¥9,300

Ceuta and Melilla ¥9,300

Chad ¥9,300

Comoros ¥9,300

Congo ¥9,300

Congo, The Democratic Republic Of The ¥9,300

Côte d'Ivoire ¥9,300

Djibouti ¥9,300

Egypt ¥9,300

Equatorial Guinea ¥9,300

Eritrea ¥9,300

Eswatini ¥9,300

Ethiopia ¥9,300

Gabon ¥9,300

Gambia ¥9,300

Ghana ¥9,300

Guinea ¥9,300

Guinea Bissau ¥9,300

Kenya ¥9,300

Lesotho ¥9,300

Liberia ¥9,300

Libya ¥9,300

Madagascar ¥9,300

Malawi ¥9,300

Mali ¥9,300

Mauritania ¥9,300

Mauritius ¥9,300

Mayotte ¥9,300

Morocco ¥9,300

Mozambique ¥9,300

Namibia ¥9,300

Niger ¥9,300

Nigeria ¥9,300

Reunion ¥9,300

Rwanda ¥9,300

Sao Tome and Principe ¥9,300

Senegal ¥9,300

Seychelles ¥9,300

Sierra Leone ¥9,300

Somalia ¥9,300

South Africa ¥9,300

South Sudan ¥9,300

Sudan ¥9,300

Tanzania ¥9,300

Togo ¥9,300

Tristan da Cunha ¥9,300

Tunisia ¥9,300

Uganda ¥9,300

Western Sahara ¥9,300

Zambia ¥9,300

Zimbabwe ¥9,300

Bermuda ¥6,000

Bouvet Island ¥6,000

French Southern Territories ¥6,000

Heard Island and McDonald Islands ¥6,000

Indian Ocean Territory, British ¥6,000

Saint Helena ¥6,000

South Georgia and the South Sandwich Islands ¥6,000

Tokelau ¥6,000

United States Minor Outlying Islands ¥6,000
国際郵便3
日本郵便の国際便。国際小包としてお送り致します。
Afghanistan ¥6,000

Bangladesh ¥6,000

Bhutan ¥6,000

Brunei ¥6,000

Cambodia ¥6,000

China ¥4,300

Guam ¥4,300

Hong Kong ¥4,300

India ¥6,000

Indonesia ¥6,000

Laos ¥6,000

Macao ¥4,300

Malaysia ¥6,000

Maldives ¥6,000

Marshall Islands ¥4,300

Micronesia, Federated States Of ¥6,000

Mongolia ¥4,300

Myanmar ¥6,000

Nepal ¥6,000

North Korea ¥4,300

Northern Mariana Islands ¥4,300

Pakistan ¥6,000

Palau ¥6,000

Philippines ¥6,000

Singapore ¥6,000

South Korea ¥4,300

Sri Lanka ¥6,000

Taiwan ¥4,300

Thailand ¥6,000

Timor Leste ¥6,000

Vietnam ¥6,000

Australia ¥8,000

Christmas Island ¥8,000

Cocos (Keeling) Islands ¥8,000

Cook Islands ¥8,000

Fiji ¥8,000

French Polynesia ¥8,000

Kiribati ¥8,000

Nauru ¥8,000

New Caledonia ¥8,000

New Zealand ¥8,000

Niue ¥8,000

Norfolk Island ¥8,000

Papua New Guinea ¥8,000

Pitcairn ¥8,000

Samoa ¥8,000

Solomon Islands ¥8,000

Tonga ¥8,000

Tuvalu ¥8,000

Vanuatu ¥8,000

Wallis and Futuna ¥8,000

American Samoa ¥8,000

Anguilla ¥8,000

Antigua and Barbuda ¥8,000

Aruba ¥8,000

Bahamas ¥8,000

Barbados ¥8,000

Belize ¥8,000

Bonaire, Sint Eustatius and Saba ¥8,000

Canada ¥8,000

Cayman Islands ¥8,000

Costa Rica ¥8,000

Cuba ¥8,000

Dominica ¥8,000

Dominican Republic ¥8,000

El Salvador ¥8,000

Grenada ¥8,000

Guadeloupe ¥8,000

Guatemala ¥8,000

Haiti ¥8,000

Honduras ¥8,000

Jamaica ¥8,000

Martinique ¥8,000

Mexico ¥8,000

Montserrat ¥8,000

Netherlands Antilles ¥8,000

Nicaragua ¥8,000

Panama ¥8,000

Puerto Rico ¥8,000

Saint Barthélemy ¥8,000

Saint Kitts and Nevis ¥8,000

Saint Lucia ¥8,000

Saint Martin ¥8,000

Saint Pierre and Miquelon ¥8,000

Saint Vincent and the Grenadines ¥8,000

Sint Maarten ¥8,000

Trinidad and Tobago ¥8,000

Turks and Caicos Islands ¥8,000

U.S. Virgin Islands ¥8,000

United States ¥8,000

Virgin Islands, British ¥8,000

Bahrain ¥8,000

Cyprus ¥8,000

Iran, Islamic Republic Of ¥8,000

Iraq ¥8,000

Israel ¥8,000

Jordan ¥8,000

Kuwait ¥8,000

Lebanon ¥8,000

Oman ¥8,000

Palestinian Territory, Occupied ¥8,000

Qatar ¥8,000

Saudi Arabia ¥8,000

Syria ¥8,000

Turkey ¥8,000

United Arab Emirates ¥8,000

Yemen ¥8,000

Aland Islands ¥8,000

Albania ¥8,000

Andorra ¥8,000

Armenia ¥8,000

Austria ¥8,000

Azerbaijan ¥8,000

Belarus ¥8,000

Belgium ¥8,000

Bosnia and Herzegovina ¥8,000

Bulgaria ¥8,000

Croatia ¥8,000

Czech Republic ¥8,000

Denmark ¥8,000

Estonia ¥8,000

Faroe Islands ¥8,000

Finland ¥8,000

France ¥8,000

Georgia ¥8,000

Germany ¥8,000

Gibraltar ¥8,000

Greece ¥8,000

Greenland ¥8,000

Guernsey ¥8,000

Holy See (Vatican City State) ¥8,000

Hungary ¥8,000

Iceland ¥8,000

Ireland ¥8,000

Isle of Man ¥8,000

Italy ¥8,000

Jersey ¥8,000

Kazakhstan ¥8,000

Kosovo ¥8,000

Kyrgyzstan ¥8,000

Latvia ¥8,000

Liechtenstein ¥8,000

Lithuania ¥8,000

Luxembourg ¥8,000

Malta ¥8,000

Moldova ¥8,000

Monaco ¥8,000

Montenegro ¥8,000

Netherlands ¥8,000

North Macedonia ¥8,000

Norway ¥8,000

Poland ¥8,000

Portugal ¥8,000

Romania ¥8,000

Russia ¥8,000

San Marino ¥8,000

Serbia ¥8,000

Slovakia ¥8,000

Slovenia ¥8,000

Spain ¥8,000

Svalbard and Jan Mayen ¥8,000

Sweden ¥8,000

Switzerland ¥8,000

Tajikistan ¥8,000

Turkmenistan ¥8,000

Ukraine ¥8,000

United Kingdom ¥8,000

Uzbekistan ¥8,000

Argentina ¥12,000

Bolivia ¥12,000

Brazil ¥12,000

Chile ¥12,000

Colombia ¥12,000

Curaçao ¥12,000

Ecuador ¥12,000

Falkland Islands (Malvinas) ¥12,000

French Guiana ¥12,000

Guyana ¥12,000

Paraguay ¥12,000

Peru ¥12,000

Suriname ¥12,000

Uruguay ¥12,000

Venezuela ¥12,000

Algeria ¥12,000

Angola ¥12,000

Ascension Island ¥12,000

Benin ¥12,000

Botswana ¥12,000

Burkina Faso ¥12,000

Burundi ¥12,000

Cameroon ¥12,000

Canary Islands ¥12,000

Cape Verde ¥12,000

Central African Republic ¥12,000

Ceuta and Melilla ¥12,000

Chad ¥12,000

Comoros ¥12,000

Congo ¥12,000

Congo, The Democratic Republic Of The ¥12,000

Côte d'Ivoire ¥12,000

Djibouti ¥12,000

Egypt ¥12,000

Equatorial Guinea ¥12,000

Eritrea ¥12,000

Eswatini ¥12,000

Ethiopia ¥12,000

Gabon ¥12,000

Gambia ¥12,000

Ghana ¥12,000

Guinea ¥12,000

Guinea Bissau ¥12,000

Kenya ¥12,000

Lesotho ¥12,000

Liberia ¥12,000

Libya ¥12,000

Madagascar ¥12,000

Malawi ¥12,000

Mali ¥12,000

Mauritania ¥12,000

Mauritius ¥12,000

Mayotte ¥12,000

Morocco ¥12,000

Mozambique ¥12,000

Namibia ¥12,000

Niger ¥12,000

Nigeria ¥12,000

Reunion ¥12,000

Rwanda ¥12,000

Sao Tome and Principe ¥12,000

Senegal ¥12,000

Seychelles ¥12,000

Sierra Leone ¥12,000

Somalia ¥12,000

South Africa ¥12,000

South Sudan ¥12,000

Sudan ¥12,000

Tanzania ¥12,000

Togo ¥12,000

Tristan da Cunha ¥12,000

Tunisia ¥12,000

Uganda ¥12,000

Western Sahara ¥12,000

Zambia ¥12,000

Zimbabwe ¥12,000

Bermuda ¥8,000

Bouvet Island ¥8,000

French Southern Territories ¥8,000

Heard Island and McDonald Islands ¥8,000

Indian Ocean Territory, British ¥8,000

Saint Helena ¥8,000

South Georgia and the South Sandwich Islands ¥8,000

Tokelau ¥8,000

United States Minor Outlying Islands ¥8,000
国際郵4
日本郵便の国際便。国際小包としてお送り致します。
Afghanistan ¥7,400

Bangladesh ¥7,400

Bhutan ¥7,400

Brunei ¥7,400

Cambodia ¥7,400

China ¥4,800

Guam ¥4,800

Hong Kong ¥4,800

India ¥7,400

Indonesia ¥7,400

Laos ¥7,400

Macao ¥7,400

Malaysia ¥7,400

Maldives ¥7,400

Marshall Islands ¥4,800

Micronesia, Federated States Of ¥7,400

Mongolia ¥4,800

Myanmar ¥7,400

Nepal ¥7,400

North Korea ¥4,800

Northern Mariana Islands ¥4,800

Pakistan ¥7,400

Palau ¥4,800

Philippines ¥4,800

Singapore ¥7,400

South Korea ¥4,800

Sri Lanka ¥7,400

Taiwan ¥4,800

Thailand ¥7,400

Timor Leste ¥7,400

Vietnam ¥7,400

Australia ¥10,200

Christmas Island ¥10,200

Cocos (Keeling) Islands ¥10,200

Cook Islands ¥10,200

Fiji ¥10,200

French Polynesia ¥10,200

Kiribati ¥10,200

Nauru ¥10,200

New Caledonia ¥10,200

New Zealand ¥10,200

Niue ¥10,200

Norfolk Island ¥10,200

Papua New Guinea ¥10,200

Pitcairn ¥10,200

Samoa ¥10,200

Solomon Islands ¥10,200

Tonga ¥10,200

Tuvalu ¥10,200

Vanuatu ¥10,200

Wallis and Futuna ¥10,200

American Samoa ¥10,200

Anguilla ¥10,200

Antigua and Barbuda ¥10,200

Aruba ¥10,200

Bahamas ¥10,200

Barbados ¥10,200

Belize ¥10,200

Bonaire, Sint Eustatius and Saba ¥10,200

Canada ¥10,200

Cayman Islands ¥10,200

Costa Rica ¥10,200

Cuba ¥10,200

Dominica ¥10,200

Dominican Republic ¥10,200

El Salvador ¥10,200

Grenada ¥10,200

Guadeloupe ¥10,200

Guatemala ¥10,200

Haiti ¥10,200

Honduras ¥10,200

Jamaica ¥10,200

Martinique ¥10,200

Mexico ¥10,200

Montserrat ¥10,200

Netherlands Antilles ¥10,200

Nicaragua ¥10,200

Panama ¥10,200

Puerto Rico ¥10,200

Saint Barthélemy ¥10,200

Saint Kitts and Nevis ¥10,200

Saint Lucia ¥10,200

Saint Martin ¥10,200

Saint Pierre and Miquelon ¥10,200

Saint Vincent and the Grenadines ¥10,200

Sint Maarten ¥10,200

Trinidad and Tobago ¥10,200

Turks and Caicos Islands ¥10,200

U.S. Virgin Islands ¥10,200

United States ¥10,200

Virgin Islands, British ¥10,200

Bahrain ¥10,200

Cyprus ¥10,200

Iran, Islamic Republic Of ¥10,200

Iraq ¥10,200

Israel ¥10,200

Jordan ¥10,200

Kuwait ¥10,200

Lebanon ¥10,200

Oman ¥10,200

Palestinian Territory, Occupied ¥10,200

Qatar ¥10,200

Saudi Arabia ¥10,200

Syria ¥10,200

Turkey ¥10,200

United Arab Emirates ¥10,200

Yemen ¥10,200

Aland Islands ¥10,200

Albania ¥10,200

Andorra ¥10,200

Armenia ¥10,200

Austria ¥10,200

Azerbaijan ¥10,200

Belarus ¥10,200

Belgium ¥10,200

Bosnia and Herzegovina ¥10,200

Bulgaria ¥10,200

Croatia ¥10,200

Czech Republic ¥10,200

Denmark ¥10,200

Estonia ¥10,200

Faroe Islands ¥10,200

Finland ¥10,200

France ¥10,200

Georgia ¥10,200

Germany ¥10,200

Gibraltar ¥10,200

Greece ¥10,200

Greenland ¥10,200

Guernsey ¥10,200

Holy See (Vatican City State) ¥10,200

Hungary ¥10,200

Iceland ¥10,200

Ireland ¥10,200

Isle of Man ¥10,200

Italy ¥10,200

Jersey ¥10,200

Kazakhstan ¥10,200

Kosovo ¥10,200

Kyrgyzstan ¥10,200

Latvia ¥10,200

Liechtenstein ¥10,200

Lithuania ¥10,200

Luxembourg ¥10,200

Malta ¥10,200

Moldova ¥10,200

Monaco ¥10,200

Montenegro ¥10,200

Netherlands ¥10,200

North Macedonia ¥10,200

Norway ¥10,200

Poland ¥10,200

Portugal ¥10,200

Romania ¥10,200

Russia ¥10,200

San Marino ¥10,200

Serbia ¥10,200

Slovakia ¥10,200

Slovenia ¥10,200

Spain ¥10,200

Svalbard and Jan Mayen ¥10,200

Sweden ¥10,200

Switzerland ¥10,200

Tajikistan ¥10,200

Turkmenistan ¥10,200

Ukraine ¥10,200

United Kingdom ¥10,200

Uzbekistan ¥10,200

Argentina ¥16,100

Bolivia ¥16,100

Brazil ¥16,100

Chile ¥16,100

Colombia ¥16,100

Curaçao ¥16,100

Ecuador ¥16,100

Falkland Islands (Malvinas) ¥16,100

French Guiana ¥16,100

Guyana ¥16,100

Paraguay ¥16,100

Peru ¥16,100

Suriname ¥16,100

Uruguay ¥16,100

Venezuela ¥16,100

Algeria ¥16,100

Angola ¥16,100

Ascension Island ¥16,100

Benin ¥16,100

Botswana ¥16,100

Burkina Faso ¥16,100

Burundi ¥16,100

Cameroon ¥16,100

Canary Islands ¥16,100

Cape Verde ¥16,100

Central African Republic ¥16,100

Ceuta and Melilla ¥16,100

Chad ¥16,100

Comoros ¥16,100

Congo ¥16,100

Congo, The Democratic Republic Of The ¥16,100

Côte d'Ivoire ¥16,100

Djibouti ¥16,100

Egypt ¥16,100

Equatorial Guinea ¥16,100

Eritrea ¥16,100

Eswatini ¥16,100

Ethiopia ¥16,100

Gabon ¥16,100

Gambia ¥16,100

Ghana ¥16,100

Guinea ¥16,100

Guinea Bissau ¥16,100

Kenya ¥16,100

Lesotho ¥16,100

Liberia ¥16,100

Libya ¥16,100

Madagascar ¥16,100

Malawi ¥16,100

Mali ¥16,100

Mauritania ¥16,100

Mauritius ¥16,100

Mayotte ¥16,100

Morocco ¥16,100

Mozambique ¥16,100

Namibia ¥16,100

Niger ¥16,100

Nigeria ¥16,100

Reunion ¥16,100

Rwanda ¥16,100

Sao Tome and Principe ¥16,100

Senegal ¥16,100

Seychelles ¥16,100

Sierra Leone ¥16,100

Somalia ¥16,100

South Africa ¥16,100

South Sudan ¥16,100

Sudan ¥16,100

Tanzania ¥16,100

Togo ¥16,100

Tristan da Cunha ¥16,100

Tunisia ¥16,100

Uganda ¥16,100

Western Sahara ¥16,100

Zambia ¥16,100

Zimbabwe ¥16,100

Bermuda ¥10,200

Bouvet Island ¥10,200

French Southern Territories ¥10,200

Heard Island and McDonald Islands ¥10,200

Indian Ocean Territory, British ¥10,200

Saint Helena ¥10,200

South Georgia and the South Sandwich Islands ¥10,200

Tokelau ¥10,200

United States Minor Outlying Islands ¥10,200